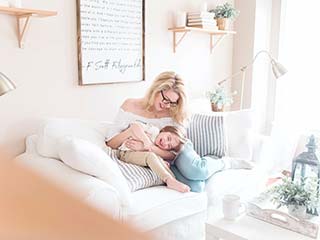 We specialize in cleaning air ducts and dryer vents for both residential and commercial properties in California, and we also offer all of our customers all the advice they may need to make sure that their property is properly insulated so they don't waste money on their energy bills. All of our team members guarantee that each cleaning is completed at the highest standards, so you can enjoy the best possible quality of air in your property.
Air Duct Cleaning Services
By choosing our air duct cleaning services, you can improve the air quality in your home in no time. By using specialized tools and powerful vacuums, one of our trained technicians will remove years of accumulated dirt and debris and leave you with a property that is safe for allergy and asthma sufferers.
Insulation Removal
Whether the insulation of your home is fire damaged, wet, or simply to old, we can remove it and replace it. By choosing to remove and replace the insulation in your property, you can save money on your cooling and heating bills while improving the level of comfort at the same time.
Air Filter Cleaning
Oftentimes, it is not enough just to clean the air duct system to eliminate all the allergens and dust accumulated over the years. For the job to be complete, we clean your air filters using powerful vacuums to make sure no particles come back into the air you breathe.
Dryer Vents Cleaning
No matter how careful you are when it comes to removing lint after doing laundry, your dryer vent needs regular cleaning to function properly. We provide a quick and reliable dryer vent cleaning service for both residential and commercial dryers so you can enjoy your machine for the years to come.
Call us for:
No Job Too Large Or Small