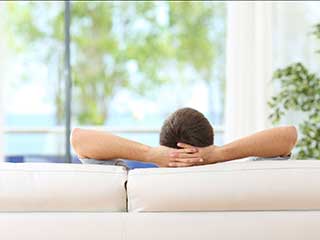 Don't Take Good Air For Granted
While you may assume that the air indoors must be better than what's outside, this isn't the case if the quality is impacted by dirty ducts, vents, or otherwise! There are many factors that can negatively impact the quality of your home's air, and this can put strain on everyone's health. It's a particular risk for anyone with breathing conditions such as asthma, as well as the elderly and children. That's why it's important to get periodic services that can help you make certain the air in your home is as high quality as possible!
We Offer Air Quality Testing
The best first step to determining the quality of your home's air is to get it tested! This can help you learn not only its quality, but also specifically what may be having a negative effect on it. That way, you know what to focus on to help improve it! The test may determine that you have unwelcome pests, mold, or even a high percentage of pesticides that drags things down. Whatever the issue may be, you'll know how to start making a change!
Air Duct Cleaning Can Help
A lot of allergens, dirt, dust, and otherwise can wind up trapped in your home's air ducts and will constantly be contaminating the air as they pass through, which certainly has a poor effect on the quality. However, that can easily be taken care of with periodic cleanings! Our experts will get your ducts completely clear with the best equipment available to help freshen up your air.
We Do Vent Cleaning Too
A clean duct with a dirty vent will still be polluting your air! We'll get all the materials caught in your vent's slats removed in no time so your air can remain as clear and fresh as possible!
Schedule An Appointment Today
Call Air Duct Cleaning Rancho Santa Fe now and learn how our services can help improve your home's air quality!
You can also count on us for:
Fire Place & Chimney Cleaning